Kickback Jack's: Your Fayetteville, NC Entertainment Destination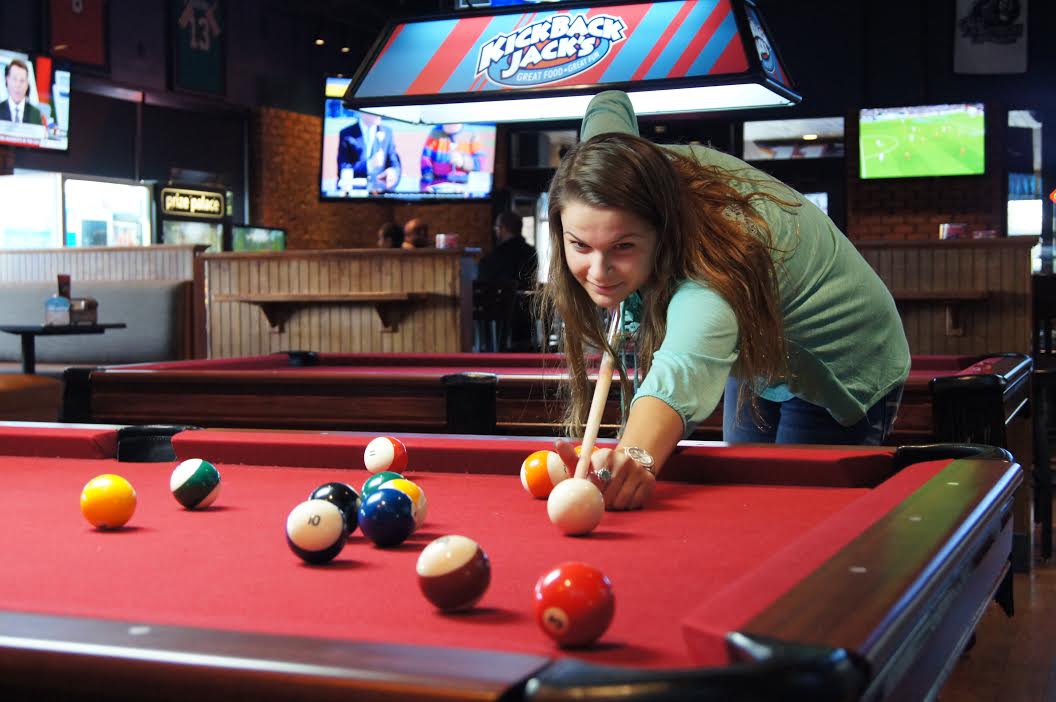 If you're a fan of watching sports, doing fantasy leagues or playing fun bar games, Kickback Jack's is your destination for entertainment in Fayetteville, NC. Bring a group of your best buds to watch your favorite national or even local team play on one of our many high definition televisions.
Win or lose, you can choose from our extensive selection of draft and bottled beers, then challenge your friends to a game of your own. No matter whether it's poker, cornhole or a karaoke contest, our Fayetteville sports bar and restaurant has got you covered!
Watch Sports Games & More at Kickback Jack's in Fayetteville
With our incredible food menu and lengthy beer list, Kickback Jack's outclasses every other sports bar in Fayetteville. If you want to experience game-watching like never before, then come watch your favorite MLB, NCAA and NHL teams play on our high definition television screens. You can easily watch multiple games at the same time.
Check out our regularly updated events calendar for fun games and activities centered around all your favorite teams and sports, from fantasy league drafts to super bowl parties. We also host poker tournaments, karaoke, cornhole competitions and much more!
Kickback Jack's Hosts Local Teams
Want to watch your local high school team play on one of our big screens? Kickback Jack's is proud to host local college and high school sports teams at our Fayetteville sports bar and restaurant. Get in touch by calling 910.223.7676 if you'd like us to host your team's game or want to set up a special event in Fayetteville. We also provide party catering if you'd rather host your own get together. Experience Kickback Jack's "Best in Class" service today!
Kickback Jack's sports bar and restaurant proudly hosts local sports teams' games and provides many other entertainment options to guests in Fayetteville, Greenville, Greensboro, Wilmington, Asheboro and Raleigh, NC, as well as Richmond and Danville, VA.