Kickback Jack's: Sports & Entertainment in Greenville, NC
Do you love to watch sports? If you follow multiple teams, one television just might not be enough to make sure you catch every game. At Kickback Jack's, you can watch all your favorite teams and sports at the same time! Come see what our "Best in Class" Greenville, NC sports and entertainment bar has to offer.
Watch Local Sports Teams & More at Greenville's Kickback Jack's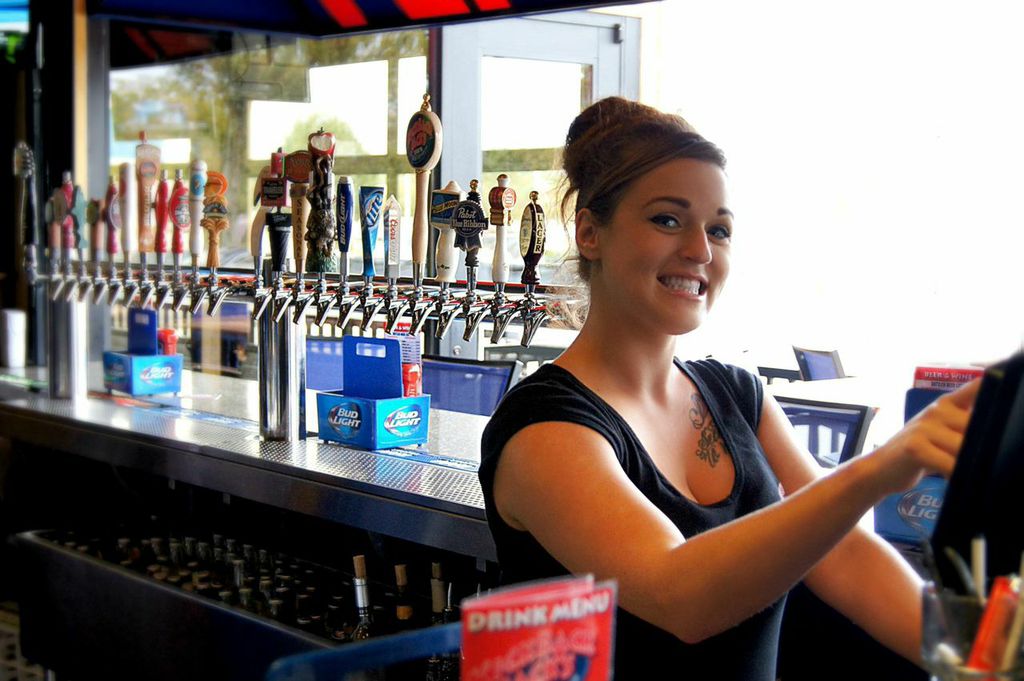 As your Greenville sports and entertainment destination, Kickback Jack's is proud to host local school and college teams on our big screen televisions. Huge ECU Pirates fans, we're sur e to play all of their games, but let us know if you'd like to watch your local high school team play.
Of course, we're always showing all your favorite NCAA, NHL and MLB games. And what goes better with an exciting sports match than a refreshing beer and delicious food? At Kickback Jack's you can have it all, with our extensive list of draft and bottled beers, as well as our incredible food menu. Come in on Sundays to watch golf, paired with your favorite craft beer and an order of our award-winning wings.
All Your Greenville Entertainment in One Place
Kickback Jack's is so much more than your average Greenville sports bar. From our amazing selection of beers and fresh, tasty food to our host of televisions and entertainment options, we've got everything you need to have a good time. Bring your friends in to watch the game, then play one of your own. At Kickback Jack's, you can take part in a game of poker, cornhole or pool. You can even sing in our karaoke competitions.
Make sure to keep up with our events calendar for fun activities and games centered around all your favorite sports, from super bowl parties to fantasy league drafts.
Come Experience Kickback Jack's Sports & Entertainment Today
If you've got questions about our entertainment options and services or want to learn more about hosting a local sports game, give us a call at 252.329.0400. Open every day of the week from 11 a.m. to midnight, Kickback Jack's is your destination for sports and entertainment in Greenville, NC.
Kickback Jack's sports bar is proud to host local team games and provide a number of other entertainment options to guests in Greenville, Greensboro, Wilmington, Asheboro, Fayetteville and Raleigh, NC, as well as Richmond and Danville, VA.