Kickback Jack's: Wilmington, NC Entertainment for All
Whether you're into sports, fantasy leagues or bar games, Kickback Jack's is your destination for entertainment in Wilmington, NC. Watch your favorite professional, college or even local team play on one of our many high definition televisions. Then grab an ice-cold beer and jump in for a game of cornhole during halftime. Our Wilmington sports bar and restaurant has got it all!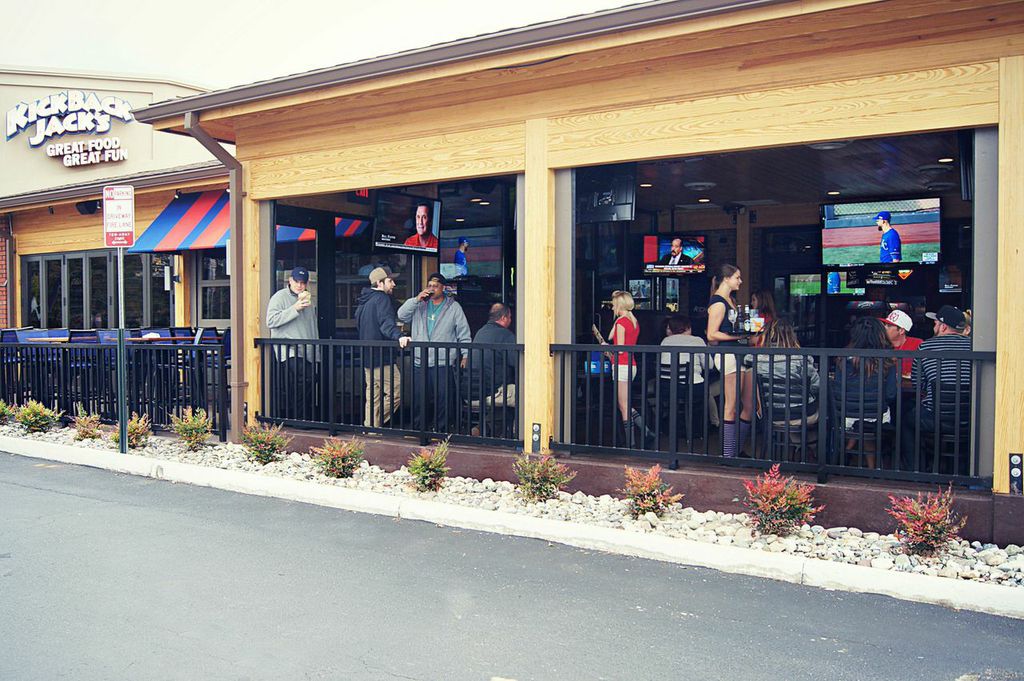 Time to Enhance Your Game-Watching Experience
Catch all your favorite sports at Kickback Jack's in Wilmington. While you're munching on some of our deliciously fresh food or sipping on a refreshing beverage, you can watch NFL, MLB, NCAA and NHL games. Even better, you can watch them at the same time! With so many hi-def TVs placed all around our bar, you're sure to catch every moment of action. We also show golf on Sundays.
Be sure to check in regarding our regularly updated events calendar. Kickback Jack's hosts games and activities centered around all your favorite sports, from fantasy league drafts to super bowl parties. It's time to start watching sports the Kickback Jack's way!
Kickback Jack's Supports Local Wilmington Teams
If you'd like to see your local high school or college team play on our big screens, just let us know. Kickback Jack's proudly supports local schools and colleges, hosting games at our Wilmington sports and entertainment destination. Get in touch about any special events you'd like to us to host, and don't forget that we also provide party catering!
If you've got questions about any of our entertainment options and services or would like to talk to us about hosting a local sports game, give us a call at 910.523.5669. As your "Best in Class" Wilmington sports bar, we'll do our best to accommodate your needs and provide a game-watching experience unlike any other.
Kickback Jack's sports bar and restaurant is proud to support local teams and schools, hosting games, as well as many other entertainment options in Wilmington, Fayetteville, Greenville, Greensboro, Asheboro and Raleigh, NC, as well as Danville and Richmond, VA.